IMAGINE YOUR STORY
2020 SUMMER READING PROGRAM COMES TO A CLOSE
Hannibal Free Public Library's summer reading program has come to an end! The library's program began on May 22nd and concluded July 31st. Hannibal Free Public Library's Summer Reading Program goes a long way for patrons and community members in offering fun, free, educational events for all ages. Participants read books, earned prizes, and attended virtual programming during the ten week program.
This year's program looked very different. Library staff members worked in collaboration with libraries across the state and country to find ways to serve library patrons while no in-building programming is taking place. Curbside services were available for patrons at the beginning of summer until the library reopened its doors. Patrons from birth through adult were encouraged to use the library's online reporting website to report reading hours and books. Prize drawings took place every week and the prizes were claimed once the library could safely reopen. All programming moved to a virtual setting and offered weekly programs and challenges for all ages. Performers, including two Emmy Award winners, joined the library through zoom or recorded special programs for Hannibal patrons to watch online. Even though the program looked unlike any of the years past, there was a lot of fun to take part in from home.
In past years library staff members reached out to local organizations and businesses requesting donations that would benefit the summer reading program. Hannibal Free Public Library did not contact its annual donors during this time since many service organizations were not meeting and many businesses stayed closed for the COVID-19 shut down. Some organizations contacted the library and donated to the program during the 2020 season. Knights of Columbus Council 907 donated $500, Hannibal's Early Bird Kiwanis donated $200, Jack's Harbor Marine Company donated $100 and Red Hen Book Shop donated many books to be used for prizes. There were also anonymous donations that brought the final total up to a little over $900. These funds were spent on Chamber of Commerce Gift Cards that can be used at an extensive list of local businesses. Hannibal Free Public Library wanted to utilize a way for the funds to stimulate local economy. Ten were drawn from each of the following age groups: Read-to-Me ages, elementary-aged, young adults, and adults.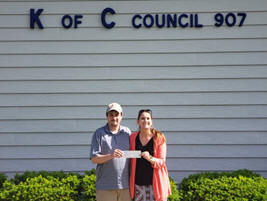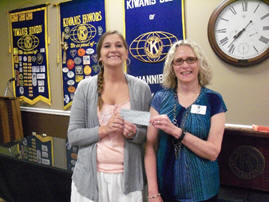 Hannibal Free Public Library would like to thank the all of the following individuals, businesses, and organizations for donating to this program in previous years: Arby's of Hannibal, Big River Comic Convention, Early Bird Kiwanis, Evening Kiwanis, F.A.C.T., F&M Bank, Friends of the Hannibal Free Public Library, Going Bonkers of Quincy, Grow and Learn Daycare, Hannibal Parks and Recreation, Hannibal Women's Club, HOMEBANK of Hannibal, Jack's Harbor Marine Company, James O'Donnell Funeral Home, Java Jive, Jim Humphreys, Knights of Columbus Council 907, Laura Gibbons of Red Hen Bookshop, Library Services and Technology Act grant, administered by the Missouri State Library, Lion's Club, Mark Twain Museum, McDonalds, Ralls County Christian Home School Group, Scottie's Fun Spot, Subway, Swiss Colony Data Center, Taco Bell, Vickie Witthaus, and Wal-Mart of Hannibal. Library staff members would also like to express its appreciation to all participants and patrons for their constant support of this program and of the Hannibal Free Public Library.
For more information, call the library at 573-221-0222 or visit its website, www.hannibal.lib.mo.us. This project was supported by the Institute of Museum and Library Services under the provisions of the Library Services and Technology Act as administered by the Missouri State Library, a division of the Office of the Secretary of the State.