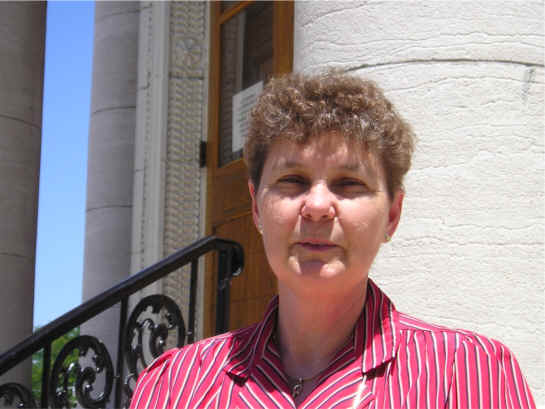 Ann Sundermeyer
1950 - 2007
A Tribute to
the Dedication and Service to
the Hannibal Free Public Library
the City of Hannibal
and the State of Missouri

Ann Sundermeyer was the librarian of Hannibal LaGrange College for 10 years prior to accepting the position of Director of the Hannibal Free Public Library. For over 24 years she guided Hannibal's public library to be one of the top Missouri Libraries of its size. She supervised the addition which doubled the useable space, while taking care to maintain the beauty of the historic building. Always focused on the future, she made sure that the residents of Hannibal had access to the latest technologies. She maintained the Library's collection of materials so that it was consistently up to date. Ann worked tirelessly to provide service to the Citizens of Hannibal. She constantly attended training and workshops, and encouraged her staff to do the same, so that the library's patrons would receive the best possible library experience. She recently was working on sharing the library's historic treasures with the world through digital collections. Ann made possible the new Teen Zone. She generously volunteered to her community and state serving on the boards and committees of many organizations.
Some of these organizations include:
Rotary
Business and Professional Women
Mark Twain Area Counseling Center
Chamber of Commerce
Missouri Public Library Directors
Mid Missouri Library Network
Advisory Council of SISLT (Univ of MO School of Information Science and Library Technology)
Sec of State Advisory Council on Library Development
Sec of State Committee on Continuing Education
Grand River Library System
P.E.O.(Philanthropic Educational Organization Sisterhood)
Virtually Missouri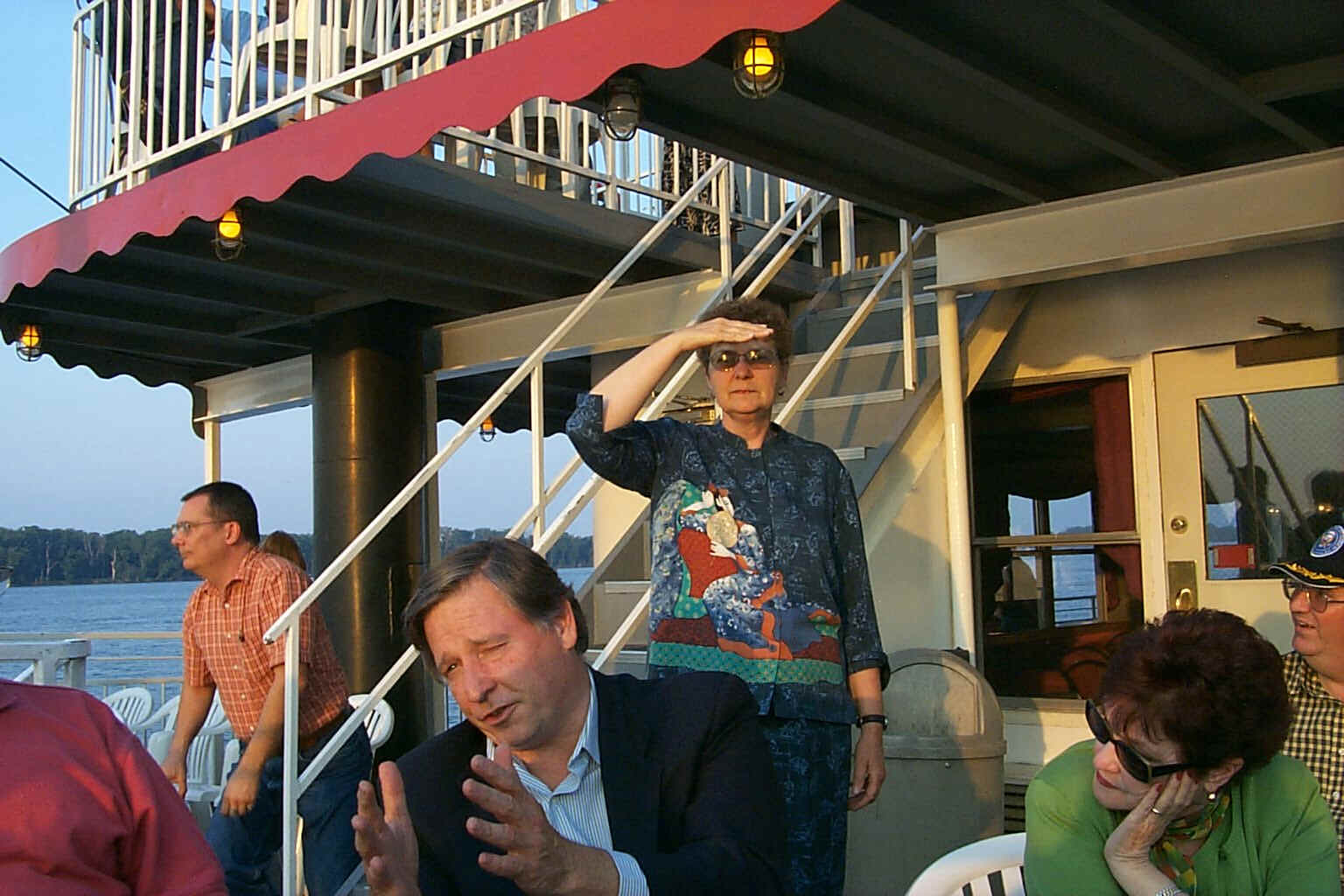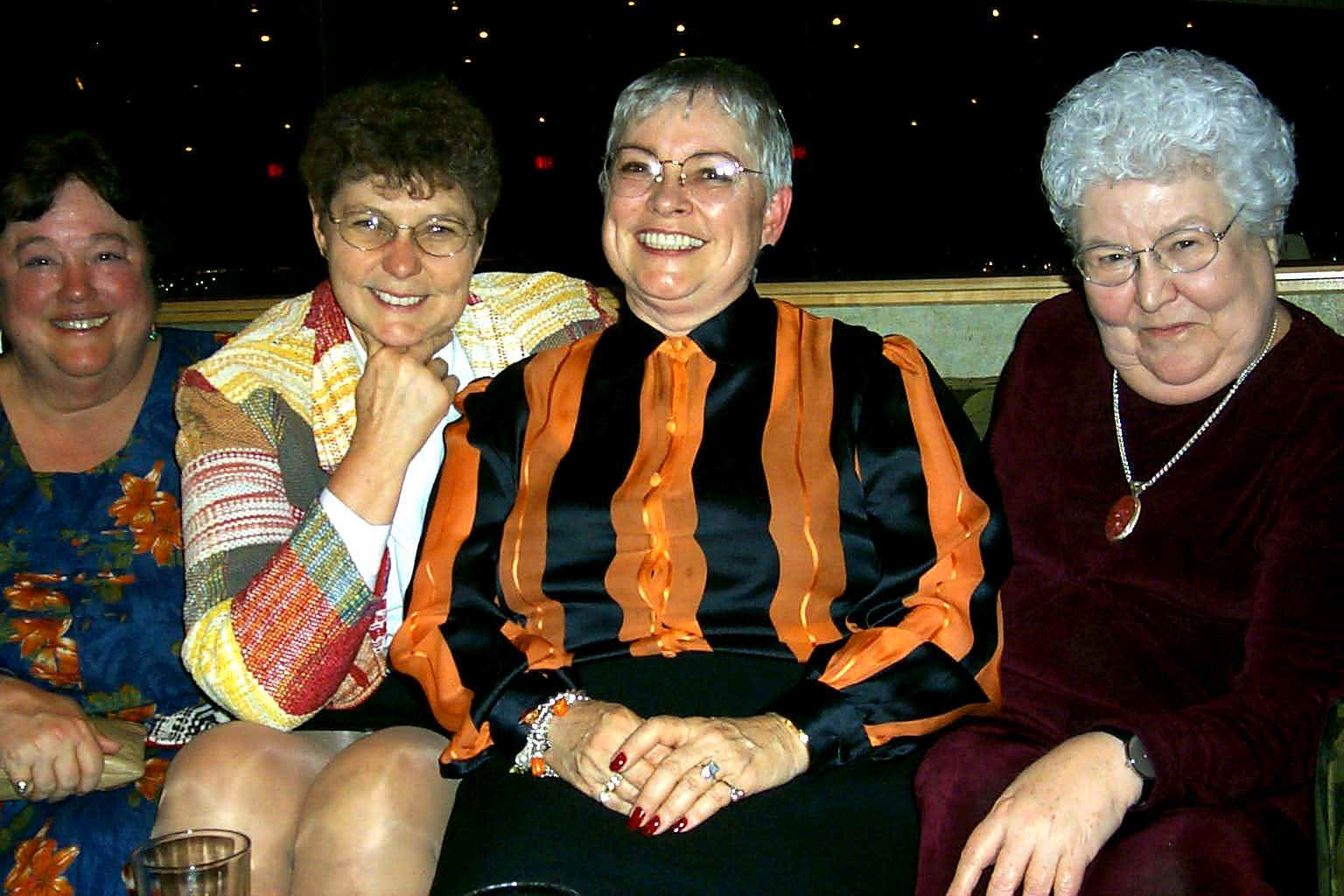 Modest, unassuming and eminently practical, Ann embodied the characteristics of a good librarian, colleague and friend. Her sense of humor and unique perspective gave others a different way of viewing the world. Her service to Missouri 's libraries as a member of the Secretary's Council on Library Development and her guidance to her library colleagues has made the world a better place. She was just Ann, and she will be missed.
Margaret M. Conroy, State Librarian, Missouri State Library
Ann Sundermeyer served for several years on the Library Science Advisory Council for the University of Missouri program. Ann's assistance was invaluable; she always had a knack for keeping academics grounded in the real world. She was a true professional in every sense of the word.
John Budd, Professor and Associate Director, School of Information Science & Learning Technologies, University of Missouri-Columbia
To see Ann at a library event, a meeting or a meal is to see a warm welcoming smile, to hear intelligent comments and to receive sensible suggestions! Her devotion to libraries and library service is continually evident. I will always be thankful for her support to me on a personal level and her support to MLNC on an organizational level.
Tracy Rochow Byerly, Executive Director, Missouri Library Network Corporation
During the past 10 years, I had the privilege of working with Ann on several technology-based projects at her library. From automating the card catalog to digitizing some wonderful local history collections, Ann was a great innovator, always thinking big for her small library. She had wonderful enthusiasm and a refreshing, down-to-earth approach to meeting the challenges and opportunities of using technology in a public library. Her remarkable energy and her presence in Missouri's library community will be sorely missed.
Carl Wingo, Consultant, Technology & Digitization Services, Project Manager, Virtually Missouri, Missouri State Library

Ann Sundermeyer was a great person and a wonderful librarian. She had an abundance of common sense, a delightful sense of humor, and the ability to cut through the bull and get to the important stuff. Missouri libraries have lost a star and we have all lost a friend. We will miss her more than we know. I will miss her. My life is better for having known her.
Carolyn Trout, Joplin Public Library Director (Retired)
Ann was a great friend, mentor, and visionary for all librarians and libraries. She was especially helpful and encouraging to all the librarians in the Grand River Library Conference. Everyone could count on Ann to share her knowledge, a story, and friendship in a most gracious way. Ann was a librarian for all to emulate.
Karen Hayden, Director Little, Dixie Regional Libraries
Ann and I served together on the Secretary of State's Council on Library Development and I have wonderful memories of her keen insight and delightful spirit. She will be greatly missed in MLA and by all who knew her.
Karen Horny, President, Missouri Library Association
At my first MPLD Ann was so very welcoming. She made me feel at home right away. After that meeting her smile was the first thing I looked for when I got to MPLD or Grand River meetings. She was a person you were glad to catch sight of, you enjoyed the warmth of her greeting, you could count on her making you laugh right out loud, and when she left you you looked forward to seeing her again.
Barb Read, Director, Rolling Hills Consolidated Library
Every Rotarian's motto is 'Service Above Self'. My fellow Rotarian Ann Sundermeyer lived this motto. Her service to our local club included attending weekly meetings faithfully and she volunteered annually to work our Folklife Festival booth; to our community she gave in her career as the head librarian and served other not-for-profit organizations in various capacities and to the world in which Ann lived she helped support the educational and humanitarian programs of the Rotary foundation as a Paul Harris Fellow. Mostly as my friend, she is already missed.
Tamara S. Reed, Vice President, Wealth Management Group Trust Services, F&M Bank and Trust Co.
Throughout my thirty-year career in public libraries, twenty-five of them as a director, I simply cannot remember a time when Ann was not around at MLA conferences, MPLDG meetings, and countless other occasions for committees and task forces to convene. When I have thought of her recently, what I most remember about her is a sense of wisdom and serenity. She seemed to have a lot of common sense about virtually everything, and I enjoyed her company as we sat around talking libraries late into the night.
Dorothy Elliott, Deputy Director for Branch and Outreach Services, Kansas City Public Library
Ann was a longtime, loyal member of Iota Chapter of the Delta Kappa Gamma Society International--an organization for women educators. Ann served our chapter in various ways over the years as a hostess, committee member, world travel program presenter, and officer. Her caring spirit and warm smile will be missed. This borrowed sentiment fits Ann as a Delta Kappa Gamma sister: "For those who knew her, no words are necessary. For those who did not know her, words will not suffice."
Jane Schafer, Ph.D., Director of Teacher Education, Hannibal-LaGrange College
I observed Ann's representation of public libraries in her role as a member of the Secretary of State's Council on Library Development and was always impressed with her informed and practical take on public services in small libraries.
Margaret Booker, Executive Director, Missouri Library Association
The Hannibal Area Chamber of Commerce wishes to express our deepest sympathy to the family of Ann Sundermeyer and the team that she assembled at the Hannibal Free Public Library. The library has been a chamber member since 1993 and Ann has served for several years as an Ambassador for the Chamber by attending various ground breakings, ribbon cuttings and the greeting of the steam boats to Hannibal. As the librarian for the past 24 years, Ann has insured that the library was current with technology and that there was always a positive atmosphere for reading and learning at the library. Her positive spirit and can do attitude will be missed, but we know that Ann is in a far better place. God's blessing on you, Ann Sundermeyer.
Larry B. Craig, Executive Director, Hannibal Area Chamber of Commerce
I just learned about Ann's passing on Saturday afternoon. It is really hard to believe she is gone. And incredibly sad. Ann was always so healthy and alive and full of energy. I worked for Ann for over six years as her Children's Librarian. She was a good person to work for. I always admired the way she handled difficult situations with professionalism and compassion. I learned a lot from her. My heart goes out to Curt. And to the staff at Hannibal Public Library who have worked with Ann for so many years. She was a very special, very private person who will be profoundly missed.
Nancy Howland, Director, Riverside Regional Library
Hannibal is extremely fortunate to have had Ann Sundermeyer Lees as library director. Without Ann's dedication, hard work and vision, our library would be just another library. Because of Ann, the Hannibal Free Public Library is one of the best libraries in the State. Ann has made serving on the board a pleasure for me personally. I am sure Ann will be greatly missed by everyone who knew her.
Chase Hickman, President of Hannibal Free Public Library Board
Ann was a subtle but purposeful force, a perfect fit for PEO. She GOT IT! Her chapter, like Curt, and you at the library, and Hannibal, was gifted by her presence. We can't imagine her absence!
Sara North, President, BR Chapter PEO
Ann Sundermeyer served 12 years on the Board of Directors of the Mark Twain Area Counseling Center. During those years she served in various capacities representing Marion County. On February 24, 2005 the Board and Administration of the Community Mental Health Center recognized Ann for her years of service.
Pat Murdoch, CEO, Mark Twain Area Counseling Center
I remember Ann was a wonderful, warm, caring person who always had a smile and a kind word.
Jennifer Seaton, Carthage Public Library
Ann had a strong sense of what was right for her, but never questioned what others did. Ann was private but not withdrawn and was always concerned about her friends. Ann was modest, quiet and preferred to listen to others rather than hearing herself talk. Ann was a respected professional among librarians and contributed much but never wished to be in the limelight. Ann lived her life with purpose, dedication, grace and dignity. I will miss having my friend to share stories and ideas and I shall miss that delightful giggle!
Karen L. Hicklin, Director, Trails Regional Library
I didn't know Ann well, but remember her as being a very gracious person and committed to library services. She gave me encouragement to pursue grant funding and offer expanded services even though we are a small rural library. I'm sure she helped many others in similar ways. My heart goes out to Ann's husband, family and close friends.
Lisa Marshall, Wood Place Public Library
Ann was warm and welcoming to me when I was new in the circle of both libraries in general, and specifically, Missouri libraries. She was an encouragement as I was trying to learn the ropes balancing school and career. I felt she was a good sounding board and mentor to those of us new in the profession. We will remember her fondly and miss her presence.
Jacque Gage, Barton County Library
A true leader, a great director, a very nice person (better than most of us). Hannibal's loss, Missouri's loss. You'll be hard to replace, Ann. Save us a place in that big Missouri Public Library Directors' hospitality suite in the sky.
Carl R. Sandstedt, Director, Saint Charles City-County Library District
I immediately recognized Ann as a community partner and leader when I came to Hannibal in 1993. The Hannibal Arts Council enjoyed many years of Ann's encouragement, support, and volunteerism. The community lost a great friend of literature, reading, history, culture, and the arts in the passing of Ann Sundermeyer…and many us of as individuals could simply say we lost a great friend.
Michael Gaines, Executive Director, Hannibal Arts Council & Missouri Association of Community Arts Agencies
Ann was a huge supporter of public libraries and of MOREnet. Her contributions to library services in Hannibal and across the state will be missed. She will also be sorely missed by me, Jeanne Sullivan, and the other staff at MOREnet. Our thoughts are with her family, the Hannibal Free Public Library staff and its patrons.
Bill Giddings, Director, Education and Library Programs, MOREnet
Ann Sundermeyer was a visionary. For nearly nine years as her Children's Librarian I enjoyed exceptional support from her. She wanted the best for the children and allowed me great latitude in providing materials and programs for them.
Margaret "Peggy" Northcraft, Interim Director, Hannibal Free Public Library
For more than 35 years Ann was not only my peer but my friend. We laughed together, attended meetings and conferences together, shared best practices, and stayed at each other's homes. One of the few things she ever asked of me was to pray for her and for Curt as they went through this time together. Our prayers continue for Curt. Thank you, Curt, for all that you gave to Ann. May our memories of Ann's life be joyful.
Patricia and Kurt Lamb, Brent International School, Manila, Philippines
Ann was my friend and trusted colleague. Though Ann was at the public library, she still took an interest in Hannibal-LaGrange College and was always interested in how we could work together to meet the needs of our patrons. She gave me encouragement and support which I greatly appreciated. On behalf of L.A. Foster Library, I would like to say "Thanks, Ann for your years of service to our students and our community. We will miss you immensely."
Julie A. Andresen, Library Director, L.A. Foster Library, Hannibal-LaGrange College
The passing of Ann Sundermeyer is a loss for Hannibal. Beginning with the library dependant on a paper card catalogue and hand stamps, Ann embraced the technology to move services forward to on-line computer searches and automated check out. Working with Ann was always a pleasure. Two joint projects were the digital presentation of early city directories and the Mark Twain Zephyr digital project. Ann was in the forefront of using the latest technology to extend services to area and nationwide patrons. She has left a legacy posing a challenge to the future of the library to continue to stay on the forefront of new technologies and ways to offer new services to the public. With the foundations she has laid I am certain the Hannibal Public Library will remain a leader in our state.
Henry Sweets, Curator, Mark Twain Home and Museum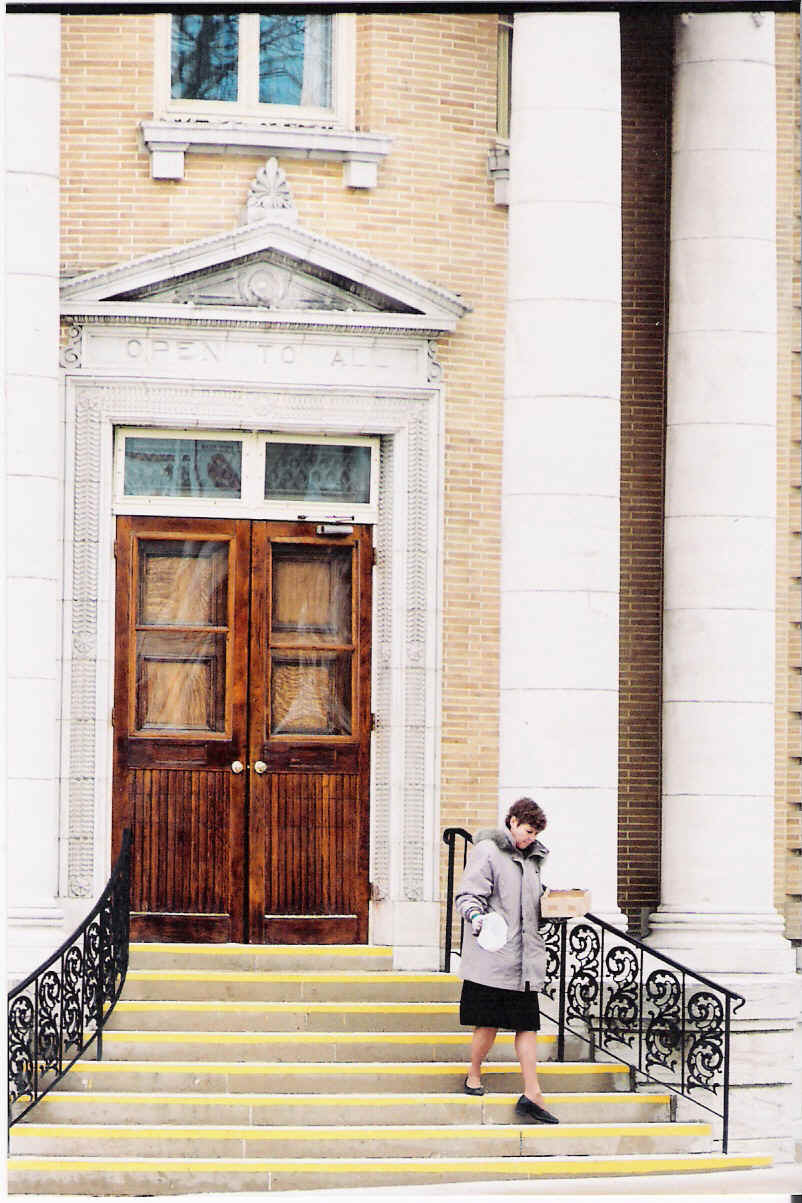 Photo by Hal Smith/Courier-Post
It was our honor and privilege to work for her...
to help her achieve her goals.
Her staff will greatly miss her.
Margaret "Peggy" Northcraft
Ll'Tanya Rose
Sharon Lamberson
Donna Caldwell
Hilary Mossell
Sheila Dennehy
Cindy Haun
Willie Strong
Ashlee Bross
Summer Thomas
Andrea Davis
Our thoughts and prayers are with Curt and her family
World Travelers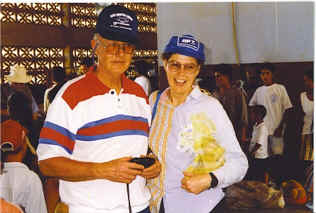 Brazil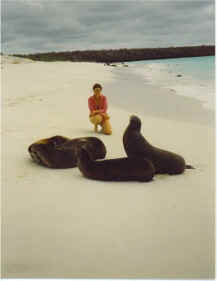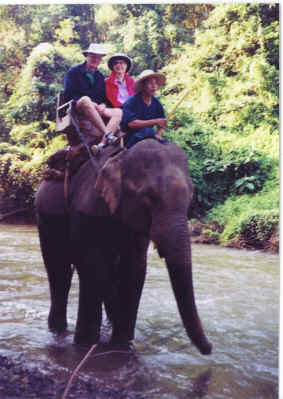 Galapagos Thailand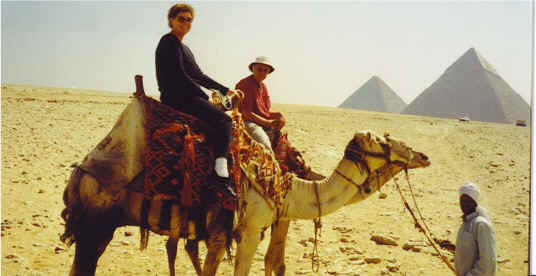 Egypt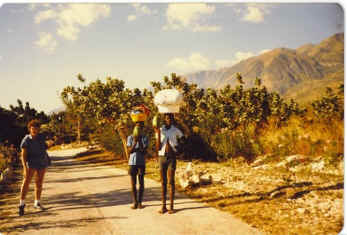 Haiti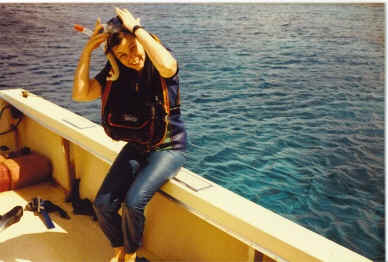 Bonaire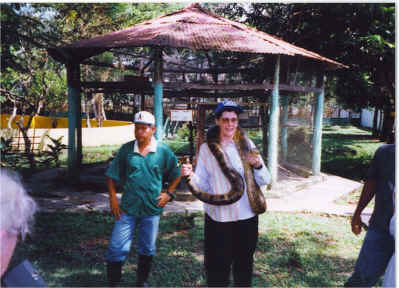 Ann and Anaconda


Venezuela