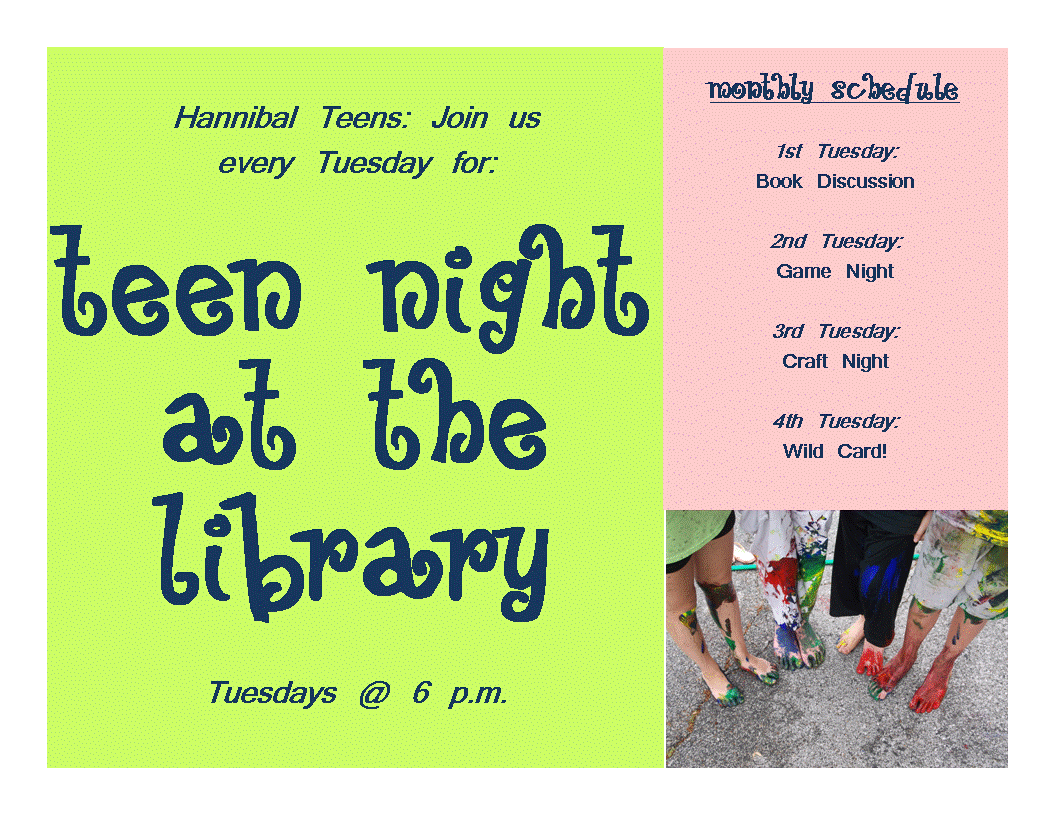 Photos from Summer 2013
Handwriting Analysis & Finale!
The Library attempts to make its services as barrier free as possible. Requests for Accommodation are addressed quickly, often within the week they are made. To request accommodation or to discuss a special need, please contact Library Director Hallie Yundt Silver at 573-221-0222 or at hallieys@hannibal.lib.mo.us.